Etsy meets Yellow Pages. Made Cleveland is an online market, run basically like a co-op, pooling resources for ads and eyes. By artists, for artists. I am very proud to have been a part of its launch! Check out
Made Cleveland
.com* and support Cleveland artists.
*MadeCleveland.com is not under my maintenance. I cannot guarantee that the live site will be a representation of my work.
Social Content
To kick things off, we launched with a 9-image Instagram grid. I designed a Photoshop template to create a grid which makes a seamless looping pattern, while making sure each individual image stands on its own. This can continue in perpetuity, never looking off-grid even when doing 1 post at a time. I even accounted for videos and seamless carousels.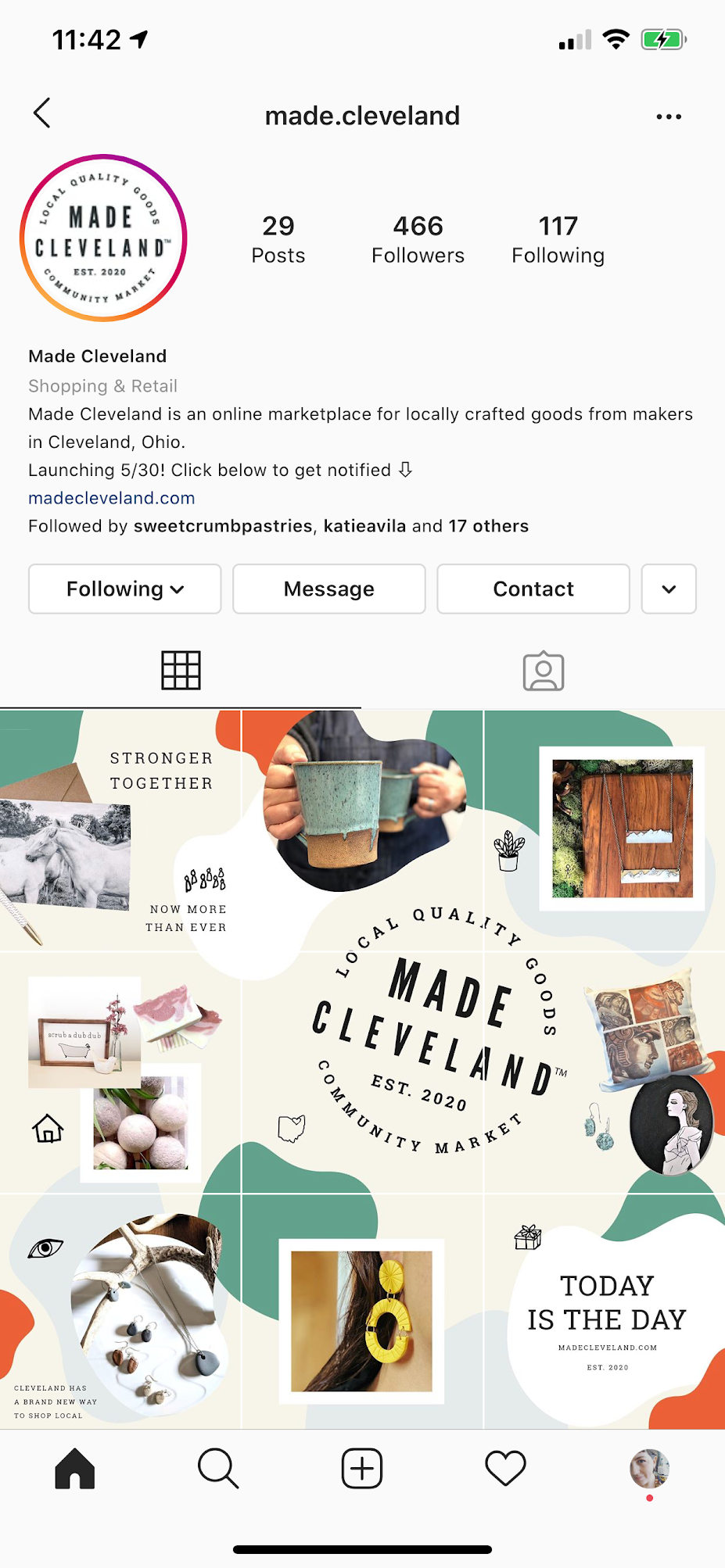 The Made Cleveland Website
Built on the Shopify platform, Made Cleveland is a multi-vendor marketplace. Below is an example of a profile page template. There are so many considerations in making a template that dozens of people will use, and it was a challenge to work the limitations of the software into the layout of the site. Along with the efforts of local vendors, it all came together.

Proud moment
: For the first time in 12 years, a logo I designed was made into an enamel pin!